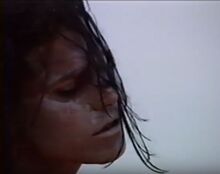 Like I Was is a song featured on The Prayer Chain's album Shawl. It also appeared on the compilation Here Comes The Rust.
The song was originally written out of a jam session. Singer Tim Taber says "It talks about as Christians not staying stagnant in where you're at with your walk with the Lord, pushing on forward and not staying like you were the day before." Lyricist Eric Campuzano says the song came about from the band being in their early 20s and needing to figure out where their lives were headed. "The song is about insecurity...starting to grow up…trying to get to that state where I feel like I'm not falling back…when am I a man, like I'm holding up my end of the bargain? Andy's guitar part is amazing. It's probably one of my most favorite things he's ever done."
Guitarist Andy Prickett has said that compared to other songs on the album, this one had been played quite a lot in live shows prior to being recorded, so it came fully formed to the studio.
A video clip was filmed for the track, which was an extension of the artwork from the album. The original idea to shoot the video at a festival ran into problems when the festival was rained out which used up the budget for the clip. The band shot the clip at another festival, creating a bonfire at the show that the moshpit could run around. Shortly after lighting the fire, the organisers of the festival had to stop the fire growing as the show was still under cover and the roof was full of insulation that could explode if it caught fire. Despite the trials of creating the video, the clip ultimately was road blocked from airplay the week it was due to be released due to news that a teen lit their house on fire after seeing a Beavis & Butthead episode where the the characters said fire was cool, and MTV banned any clips involving fire.
The song was released on vinyl as a 7-inch single, backed with Crawl.
Community content is available under
CC-BY-SA
unless otherwise noted.