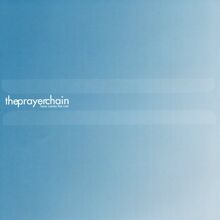 Here Comes The Rust is a compilation album from alternative band The Prayer Chain. It is the band's only collection consisting of music entirely released previously, though some tracks were hard to acquire at the time.
The album was released in 2003 in conjunction with a reunion tour. The band says "We got asked to return to Flevo (Festival) in Holland for a reunion show maybe 7 years after we broke up. We always loved playing in Holland and could never resist an all expense paid trip back. Not as good of a performance as we once had, but fun just to be back on stage again together." The band also played some warm-up shows in USA at Spaceland. One of the shows can be found in it's entirety on Youtube. 
The title of the album is taken from a line in the song Sky High.
Tracklisting